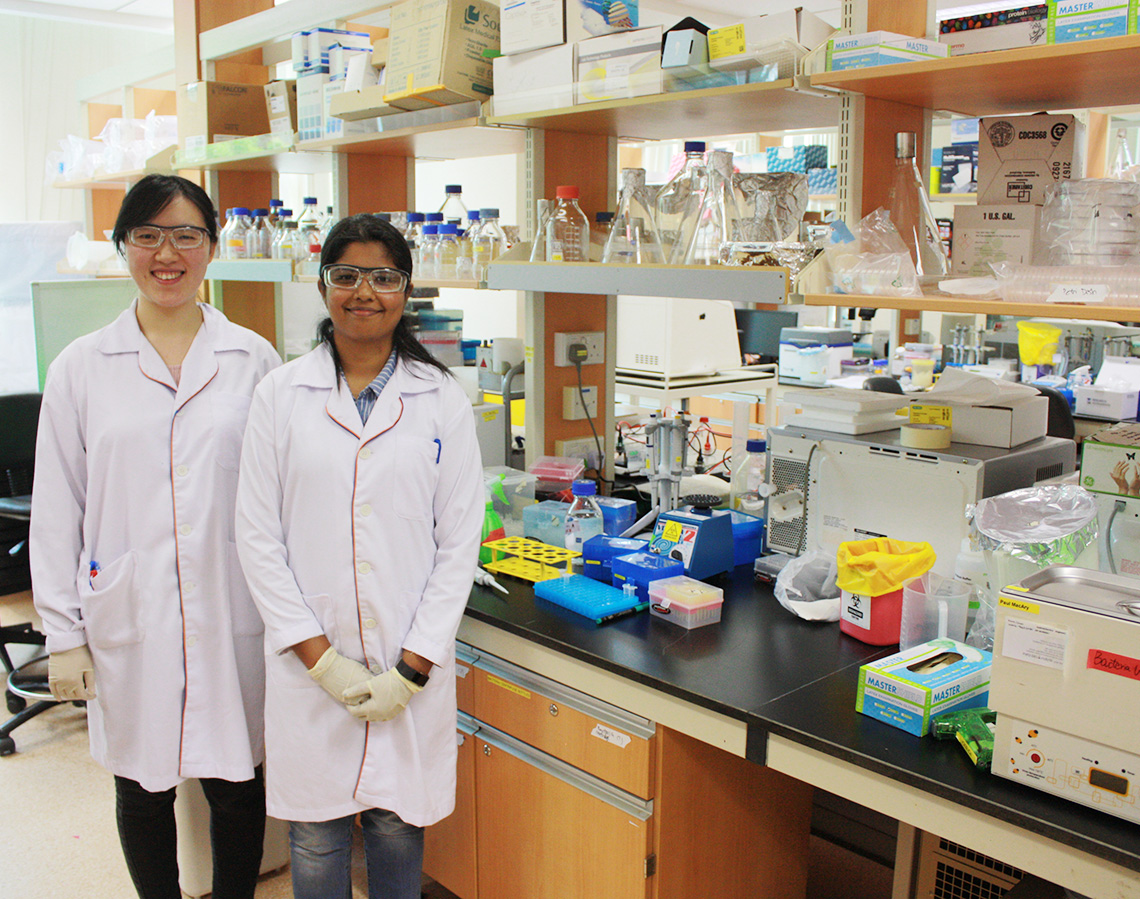 Research conducted by Miss Gu Yue, Miss Tanusya Murali (above) and team has been recently published in Nature Communications.
Both authored in the article "Defining the structural basis for human alloantibody binding to human leukocyte antigen allele HLA-A*11:01".
In the study, the research team reports solving the crystal structure of the first human monoclonal alloantibody. This antibody targets a common human leukocyte antigen (HLA) molecule found in Asian populations-HLA-A1101. Alloantibodies are strongly implicated in organ transplant rejection. The team provides a detailed biophysical, biochemical and functional characterization of this antibody and show how their solved structure can be utilized to explain antibody binding patterns employed in clinical prognostic assays to triage and monitor transplant recipients. The team also utilizes advanced protein engineering approaches to make anti-inflammatory formulations of this human alloantibody that can be employed in precision medicine to block specific allo-responses.
You can read more on the publication here.