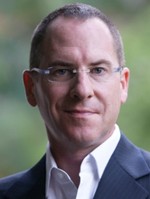 Markus R Wenk
Ph.D
Associate Professor, Department of Biochemistry and Department of Biological Sciences
Programme Leader, Singapore Lipidomics Incubator (SLING)
Centre for Life Sciences, 28 Medical Drive, #04-19, Singapore 117456
Tel: +65 6516 3624
Email: markus_wenk@nuhs.edu.sg
Website: www.sling.sg

Biodata
Markus Wenk has been interested in membrane lipids, their structure and function since his undergraduate years at the Biozentrum of the University of Basel. At Yale he introduced and established novel techniques for analysis of phospholipid metabolism at the neurological nerve terminal. His work resulted in scientific publications which have major impact on conceptual advancements in the field of lipid metabolism.
He is now spearheading novel approaches in systems scale analysis of lipids and their interactors (lipidomics) and is recognized as one of leading investigators worldwide in this emerging field (www.lipidprofiles.com). He established SLING, the Singapore lipidomics incubator, an interdisciplinary program dedicated to innovation, education and partnership in lipidomics research at the National University of Singapore (NUS, www.sling.nus.edu.sg). Markus has published more than 126 research articles, several book chapters and is an inventor on 6 patent applications.
Markus Wenk is currently Associate Professor of Biochemistry at NUS, Director of SLING and Privatdozent at the University of Basel. He was instrumental in implementing a joint MSc program in "infectious diseases, vaccinology and drug discovery" between NUS, University of Basel, Swiss Tropical Institute and Novartis Institute for Topical Diseases. He is also founder and organizer of the biennial International Singapore Lipid Symposium and Executive Editor of Progress in Lipid Research.
Major Research Interests
Markus Wenk's laboratory focuses on application of lipid profiling ("lipidomics") as a novel and independent approach for the systems level scale analysis of biological systems.
Concept, design and development of new generation integrated workflows ('wet' and 'dry', i.e. experimental and computational) for characterization of lipidomes ('model organisms to man')
Fundamental understanding of natural variation at the level of lipid metabolism (integration of lipid biochemistry with epidemiology and genetic variation)
Recent Publications
Wenk MR, Pellegrini L, Klenchin VA, Di Paolo G, Chang S, Daniell L, Arioka M, Martin TF, and De Camilli P (2001). PIP kinase Igamma is the major PI(4,5)P(2) synthesizing enzyme at the synapse. Neuron 32, 79-88.
Wenk MR, Lucast L, Di Paolo G, Romanelli AJ, Suchy SF, Nussbaum RL, Cline GW, Shulman GI, McMurray W, and De Camilli P (2003). Phosphoinositide profiling in complex lipid mixtures using electrospray ionization mass spectrometry. Nat Biotechnol 21, 813-817.
Wenk MR (2005). The emerging field of lipidomics. Nat Rev Drug Discov. 7: 594-610.
Wenk MR (2010). Lipidomics: New tools and applications. Cell. 143(6):888-95
Wang W, Lv N, Zhang S, Shui G, Qian H, Zhang J, Chen Y, Ye J, Xie Y, Shen Y, Wenk MR, Li P (2012). Cidea is an essential transcriptional coactivator regulating mammary gland secretion of milk lipids. Nat Med. doi: 10.1038/nm.2614.